Parish Safeguarding Policy
As a constituent member of the Catholic Church in Ireland, we recognise and uphold the dignity and rights of all children, are committed to ensuring their safety and well being, and will work in partnership with parents/guardians to do this.  We recognise each child as a gift from God, and we value and encourage the participation of children in all activities that enhance their spiritual, physical, emotional, intellectual and social development.
All Church personnel (including clergy, religious, staff and volunteers) have a responsibility to safeguard children through promoting their welfare, health and development in a safe and caring environment that supports their best interests and prevents abuse.
SAFEGUARDING REPRESENTATIVES
Lucy Murphy: 087 – 2842586
Katrina Dawkins: 086 – 1712055
Úna Nolan: 087 – 2148362
For information on Safeguarding children please contact the Safeguarding Representatives.
National Safeguarding Policy Document 
The safeguarding children policy document is now available to download: National Safeguarding Policy Document. There is also a concise version of the Safeguarding Policy Document which can be downloaded here.
If you have a child safeguarding concern or wish to raise a matter from the past you may contact: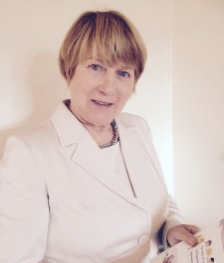 Marian Stack


Designated Liaison Person
Office: 053 91 22177
Mobile: 085 1055992
Towards Healing is a counselling and support service for survivors of Institutional, Clerical and Religious abuse, funded by the Catholic Church.
Towards Peace offers spiritual support to survivors of abuse by Church personnel. The service is for those whose faith has been damaged by abuse and who wish to continue their search for meaning and for God.
Enniscorthy Gardaí  – 053-9242580 / TUSLA  – 053-9233465
Gorey Gardaí – 053-9430690 / TUSLA  – 053-9430100
New Ross Gardaí – 051-426030 / TUSLA  – 051-440200
Wexford Gardaí – 053-9165200 / TUSLA  – 053-9123522 Ext 201
Garda Child Sex Abuse Free Phone – 1800 555 222